Growing Microgreens for the Flathead Valley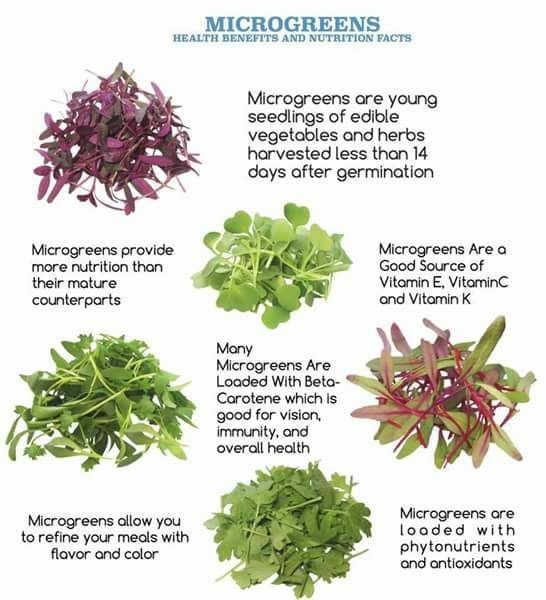 We do not use any fertilizers or chemicals. Our greens are grown in organic coco coir. We even source our seed from a organic market in the United States. This ensures the best flavor and nutritional value. 
We provide microgreens for local restaurants, stores, or for individual sale. Delivery or pick up options are available. We offer disposable and reusable containers. Choose the  reusable and you can return to us for a discount on your next batch!  Ask about our at home grow kits to start your own Microgreen adventure.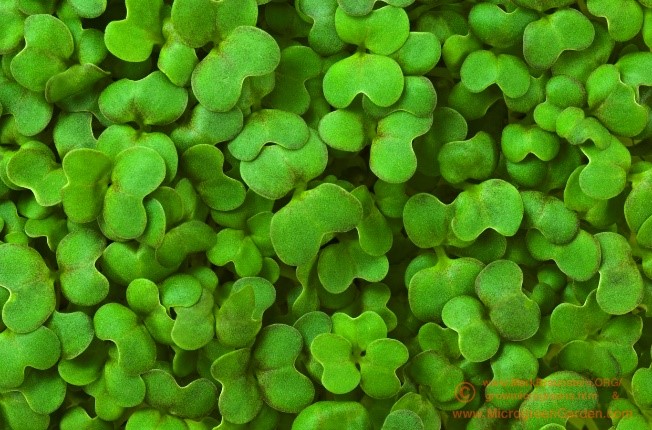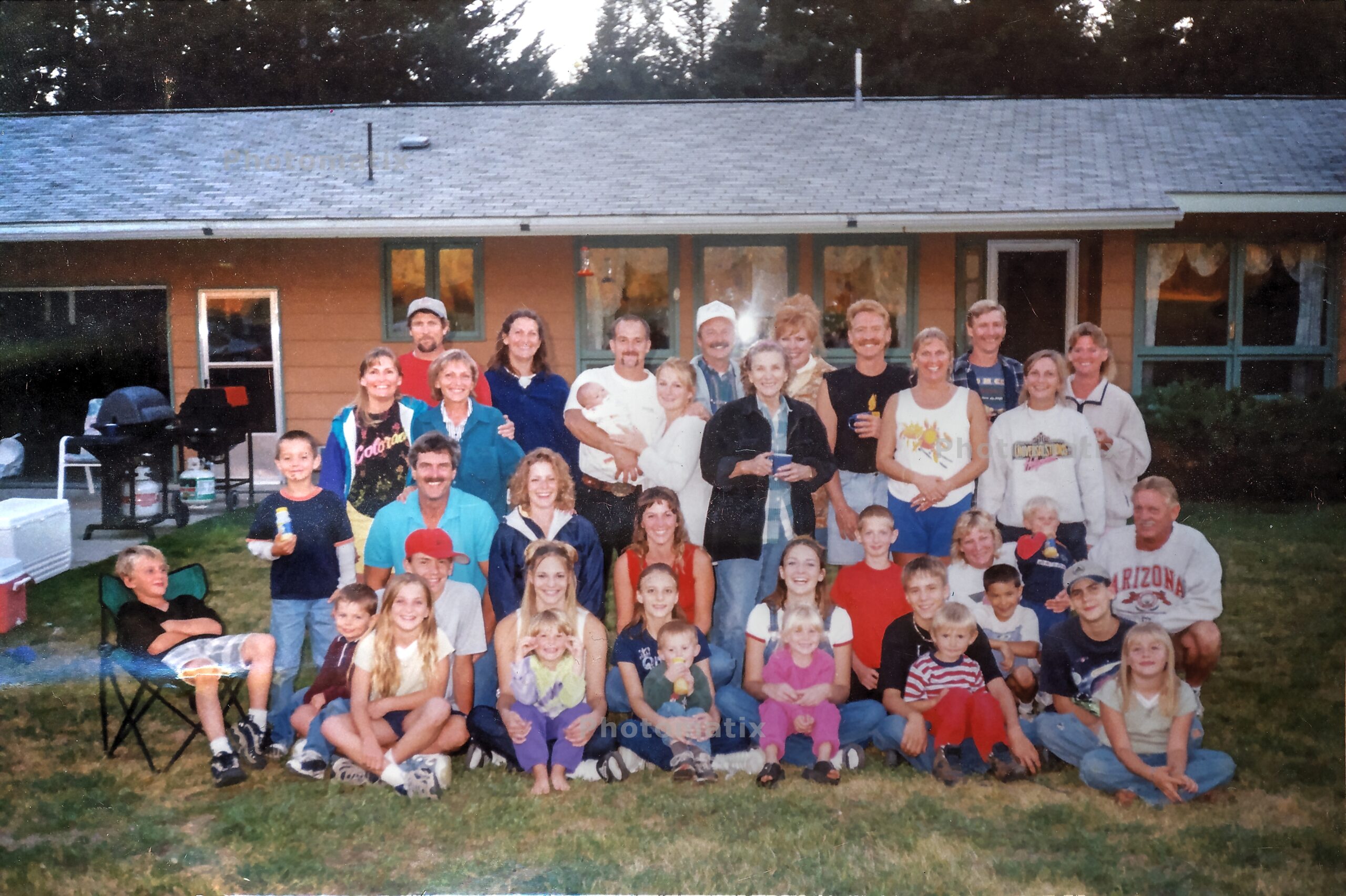 Gecko Mountain Farm
There is nothing quite as reminiscent of my roots in Montana as this old faded photo. Through my amazing family I have learned so much about natural healing and what to feed my body. I pursued a career in Nutrition and was a certified Holistic Nutritionist for 6 years. I longed for a way to give more back to the family that raised me and the community I had grown in. I purchased Gecko Mountain Farms from Renee Watt in 2022. Renee had been passionately growing microgreens in the Flathead Valley for the past 3 years. We have worked closely together to bring the same quality microgreens into the future of Gecko Mountain Farms. Grown locally for our community and our families.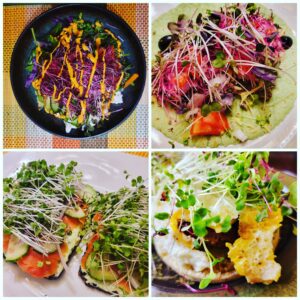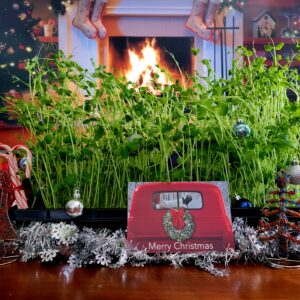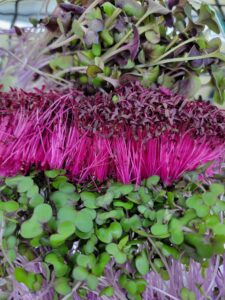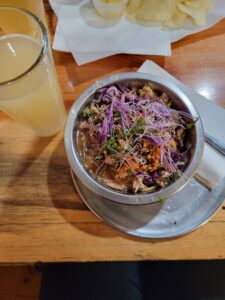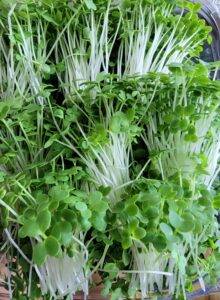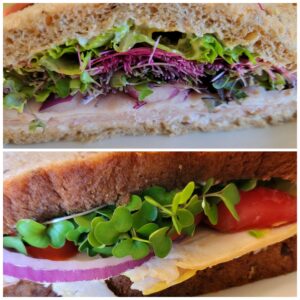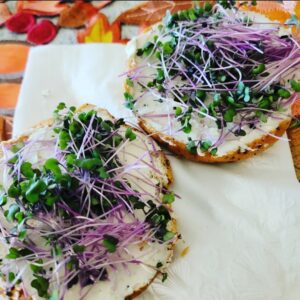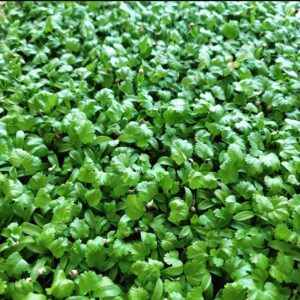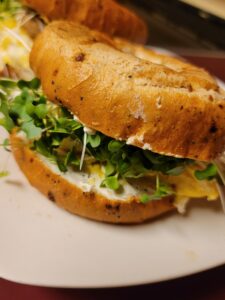 Tastes Profiles & Pairing
Amaranth – Sweet earthy flavor. Color profile is a great topping for chef dishes. Great in salads, wraps, and toppings.
Arugula – Mild taste with a amid peppery, earthy, and nutty flavor. Great in soups, salads, and sandwiches.
Basic Salad Mix- Arugula, broccoli, cabbage, kale, and kohlrabi. Crunchy, nutty, and fresh flavor.
Basil – Aromatic flavor. Wonderful in salads, soups, or as a meal garnish.
Broccoli- Among the most nutrient rich microgreens. Mild and slightly bitter taste that's very crunchy and dense. Variety of uses.
Brussels Sprouts- Delicious and mild. It makes a great addition to any other microgreens as well as many dishes.
Buckwheat- Mild and somewhat tangy flavor. An excellent garnish or topping for different foods- pizzas, soups, stews, or curries.
Cabbage- Similar to mature cabbage but a milder sweeter taste. Great in salads and other fresh prepared meals.
Cilantro-Citrusy, cilantro flavor. Garnish in almost any dish. Great with soups, curries, omelets, and pasta.
Collards- Same flavor as adult Collard Green but with more intensity. A great salad base.
Kale- Mild and sweet. Great in soups, salads, flatbreads and pizzas. Works well as an alternative to lettuce.
Kohlrabi- Mild and versatile. Goes well with many dishes. Adds well atop omelets, salads, sandwiches, tacos, and wraps.
Mustard-Mild, spicy, and tender. They add a mild horseradish taste to any dish. Great in oriental based dishes.
Nasturtium- Peppery taste with a spicy flavor. Delicious in many recipes and dishes.
Pea (Snow &Green)- Sweet and tender similar to the full-grown plant. Combine in any salad. Excellent in oriental based dishes.
Radish- Peppery taste much like a radish bulb. Great in soups, garnishing drinks, and stir frys.
Spicy Salad Mix- Arugula, broccoli, cabbage, kale, kohlrabi, and mustard. Fresh flavor with a lil kick!
Sunflower- Sweet and mild taste reminiscent of carrots. Great in soups, sandwiches, scrambled eggs, and wraps.
Wheatgrass- Mild sweet, bitter, and grassy. It is usual for microgreen wheatgrass to be an ingredient in a juice or smoothie